Bottle Baby Foster Graduates
Now, living happily ever after in their forever homes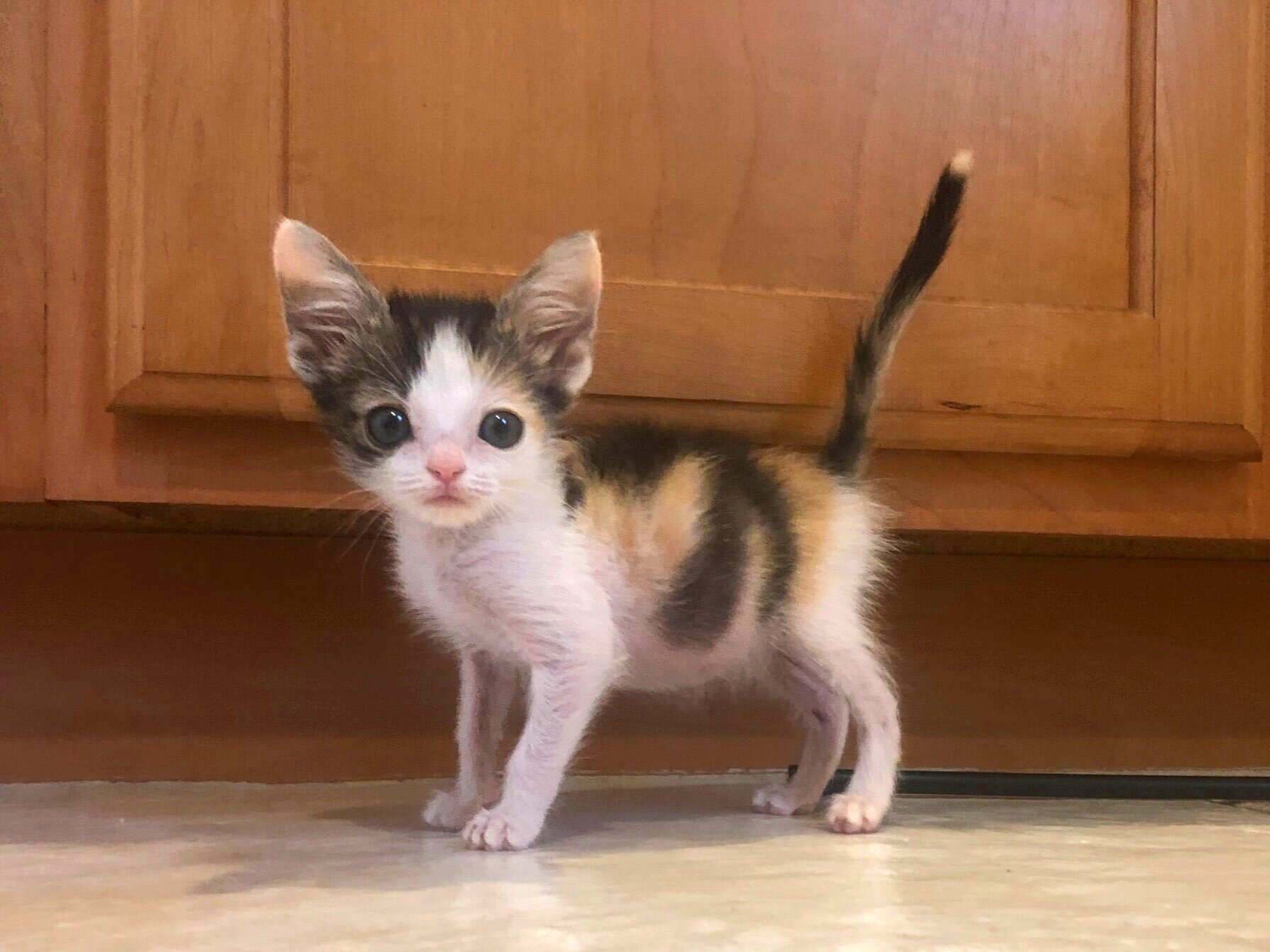 Fleurette was the epitome of a kitten who wasn't going to let anything get in her way. She came from an unmanaged, outdoor feral colony and was found at one-day-old with two deceased siblings, one dying sibling, and one sibling who didn't make it through the first night. Fleurette hit every milestone late and didn't want to leave the safety of the incubator until she was five weeks old. Her medical issues finally made sense when she snapped positive for Feline Leukemia. Although it was a setback, Fleurette continued to show just how amazing her resiliency was. After countless vet visits, Fleurette turned a corner and began flourishing before eventually snapping negative for FeLV and clearing the virus. She was so thrilled to be back with her buddy, fellow foster kitten Teddy, and it wasn't long until they were best buds again. She grew from a tiny little mousy, sickly kitten to a beautiful healthy girl and her journey had so many people rooting for her from the sidelines. She was adopted with her best bud Teddy and lives with him and her two older feline siblings in New York. You can follow along with this mighty mouse @astoria_of_2kitties on Instagram.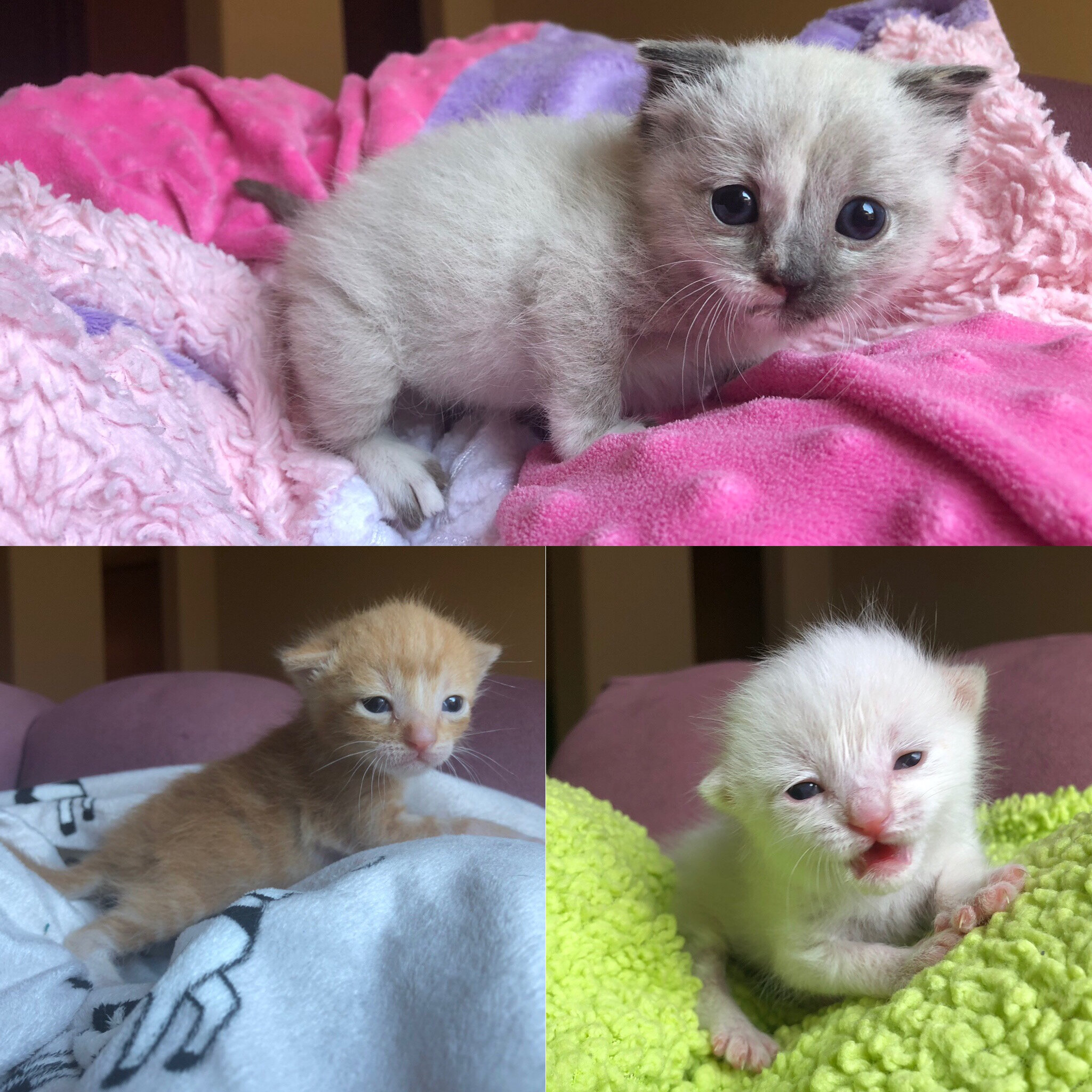 Moonbeam, Jammie (renamed Mick Jammer), and Teddy (renamed Bourdain)
Moonbeam, Jammie, and Teddy came into foster care as underweight, four-day-old babies after they were separated from their litter. They quickly chubbed up and developed their own distinct personalities. Moonbeam was a spicy little sweetheart who was always the heavyweight of the group. Jammie was always a mellow little snuggle bug who loved to give head bumps. Little runty Teddy battled an infection in his early days, but quickly turned into a pure-sugar marshmallow who wouldn't be denied kisses and cuddles. You can keep up with all of them on Instagram: Moonbeam lives with her older feline sister in Arizona @moonbeamandherteam, Jammie lives in California with two older feline siblings and a kitten sister @molly.milt.mickjammerandteddy, and Teddy is now a New Yorker with two older feline siblings and fellow foster kitten Fleurette @astoria_of_2kitties.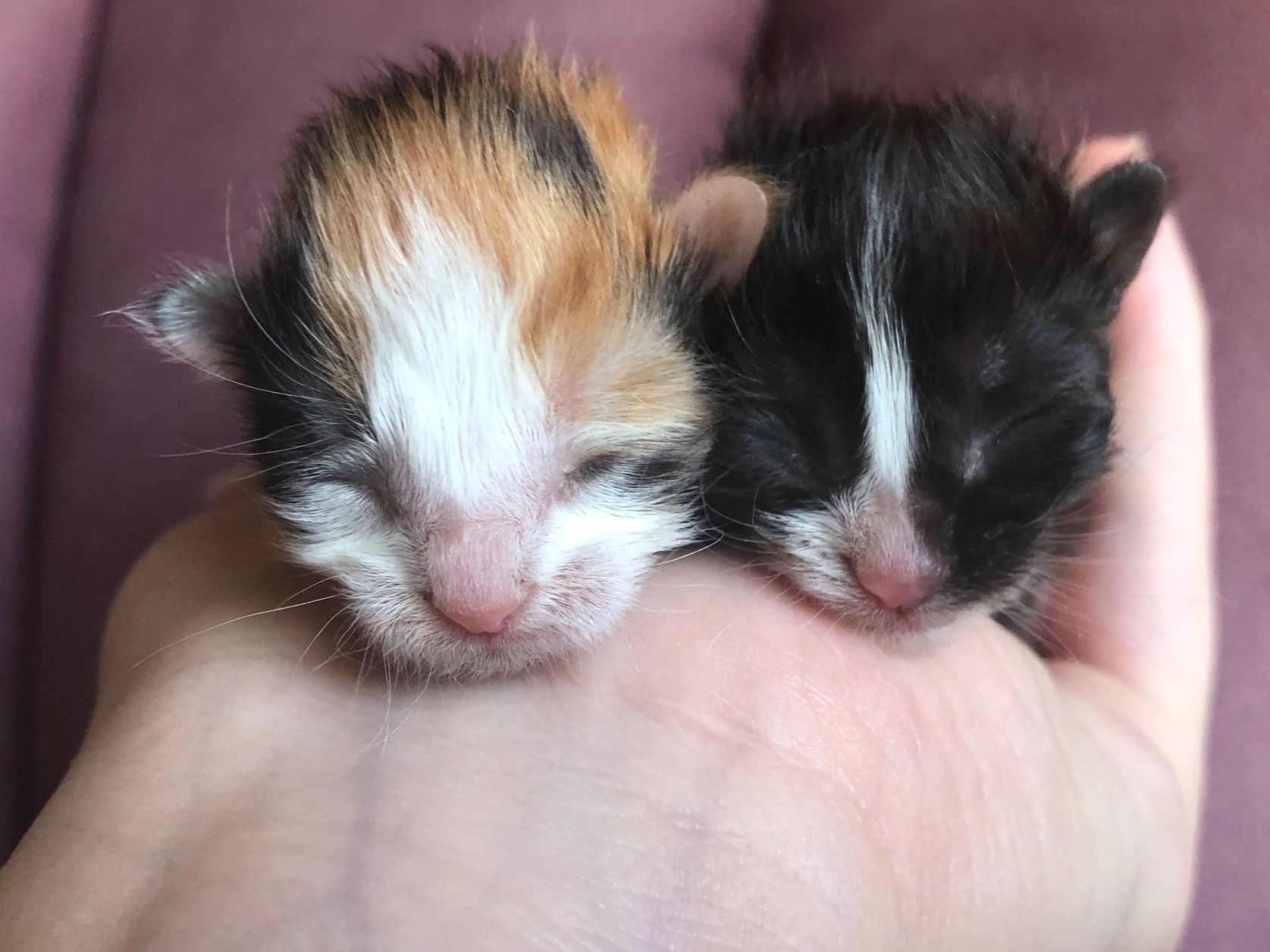 Atom and Cordette are undeniable proof that fostering saves lives. They were found abandoned outside at two-days-old with their siblings who had already passed away. They were in rough shape when they first arrived. They were born prematurely, were emaciated, and were less than half the weight of what they should have been. They were tubefed for the first couple weeks of their lives and it was a bumpy road. Cordette developed a nasty umbilical cord infection and had progressing sepsis. She started developing edema (swelling) in her legs and received cold laser therapy. Once they hit one month old, and after various medications, the preemie fighters were thriving. They grew into spunky floofs and were adopted together into a home with a kitty sister. You can follow along with these tiny fighters @kori.killari on Instagram!
The Rose Sisters were originally found near a canal in a thorny bush when they were just one day old. The quickly took to bottle feeding and grew into healthy floofs. Primrose was the designated speaker of the group, Tea Rose was the runty, yet spicy baby, and Alba was the mellow, easygoing chub. These girls had personalities that meshed so well together and they were the first official triple adoption for the rescue. They are now living with an amazing family and have three human children to give them plenty of snuggles and love.
Renamed Cheddar and Biscuit
Prima and Nova were hours-old newborns when they came into foster care. Their mom had a difficult birth and was struggling to care for her large litter with a minimal milk supply. Nova was the runt of the litter and was born much later than her siblings. They thrived as bottle babies and quickly became two of the chubbiest kittens ever. They are so loved by their forever parents and you can follow along with these sisters @cheddar_and_biscuit on Instagram!
Bonsai and Buddha came into foster care as five-day-old babies who were found outside in a storm. Bonsai was the weight of a small newborn and had a nasty open wound on her paw. She was a little fighter and quickly packed on the grams to match her brother. They are currently living in their forever home and they are so loved by their human mom!
The gingers were originally a litter of five that came into foster care as one day old orphans abandoned by their mother. They quickly started showing symptoms of Panleukopenia and immediately starting receiving intensive care. Pippi and Dexter were the two survivors and they grew into healthy babies after fighting for their lives. They were adopted together and are now living the good life in their forever home.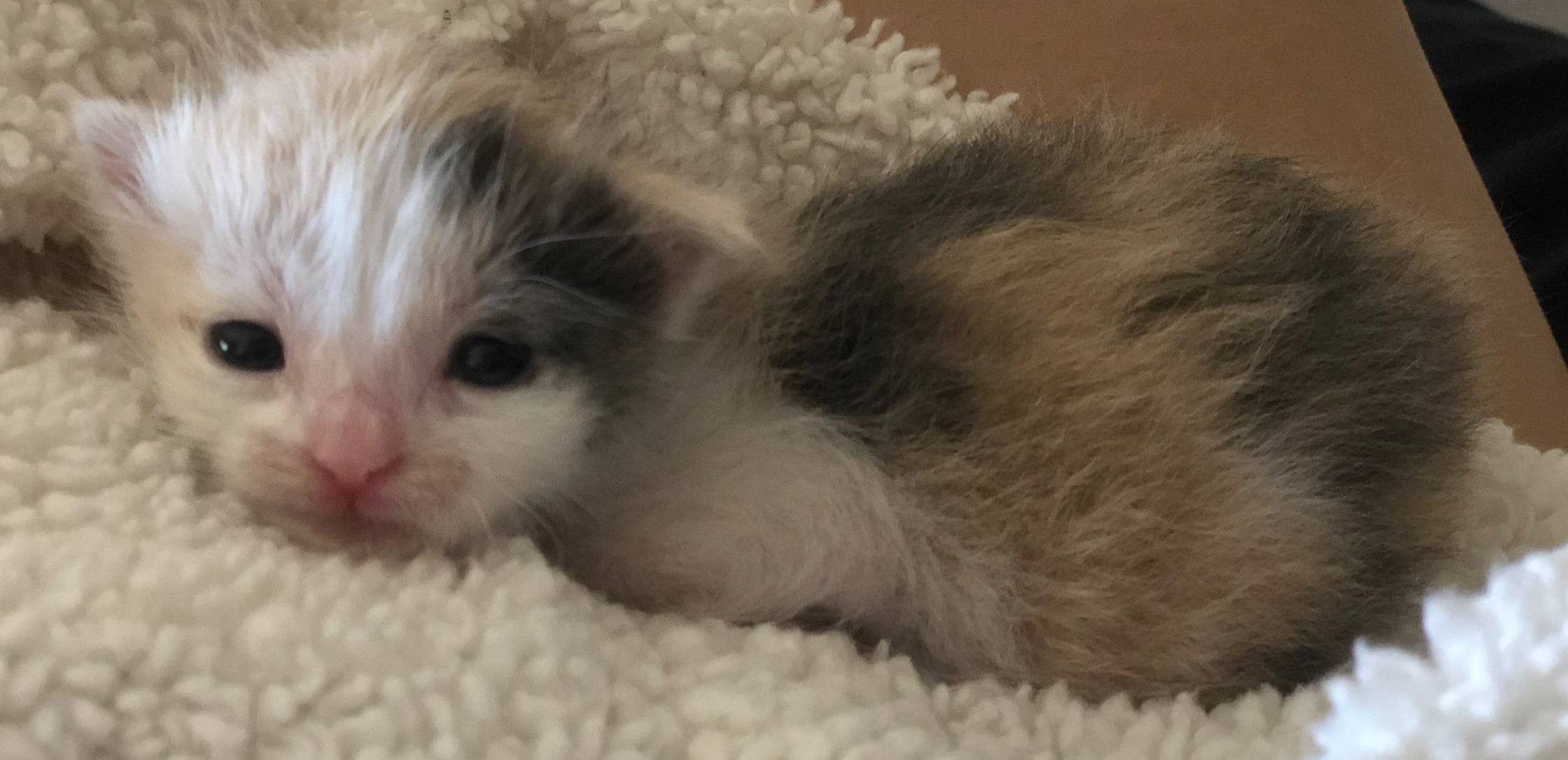 Cherie was pulled from the local Humane Society when she was a five-day-old singleton orphan. She quickly turned into the sweetest little girl who absolutely loved snuggles. She was adopted into a family and has two kitty siblings and four humans that love her very much. You can follow along with her @bobmarshandwaff on Instagram!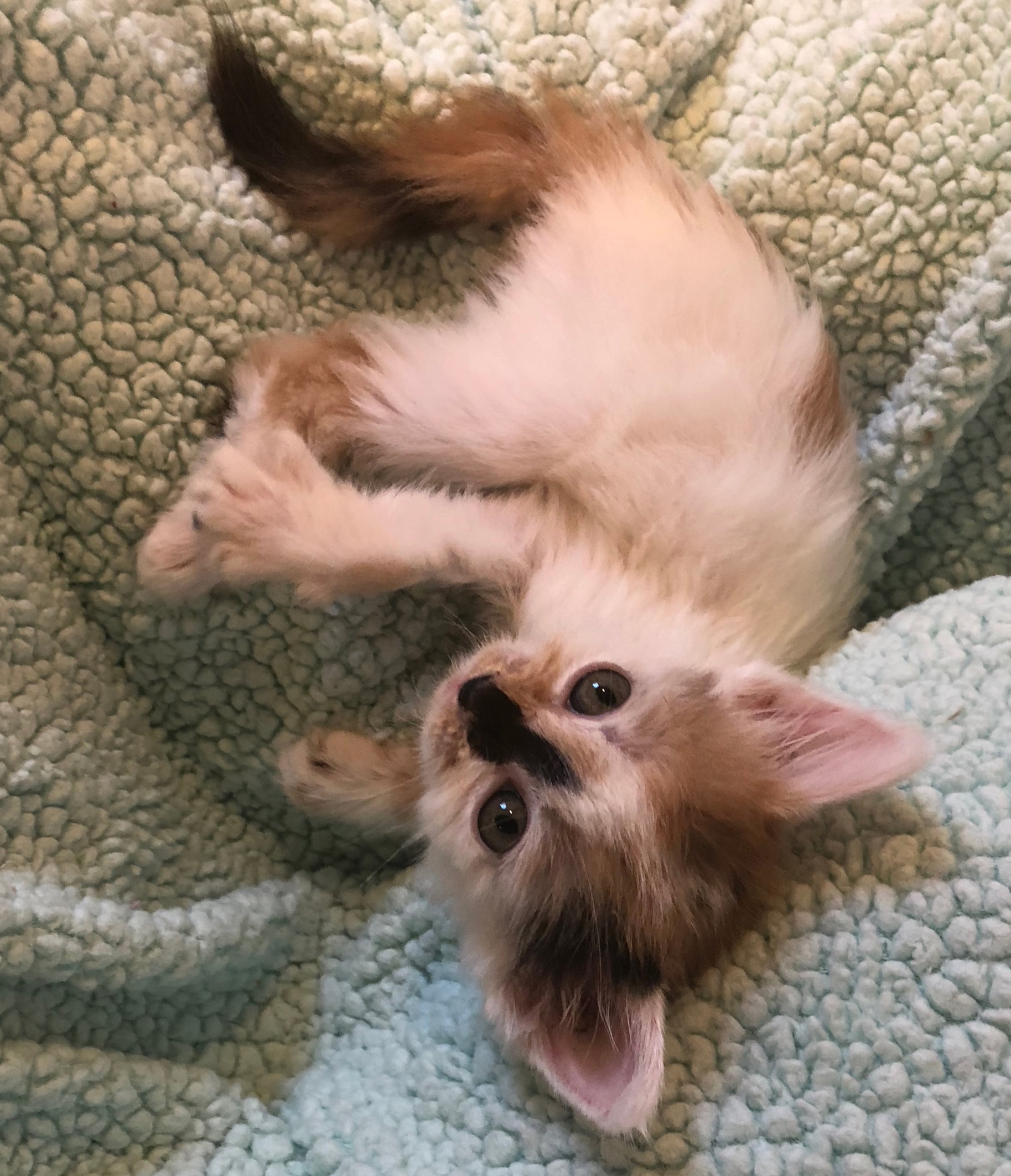 Sorbet came into foster care as an incredibly underweight six-week-old kitten who was entirely skin and bones. Despite her health, she was a clingy little girl who was full of purrs. With love and care, she plumped up quickly and was adopted into a home with a kitty brother whom she loves to play with.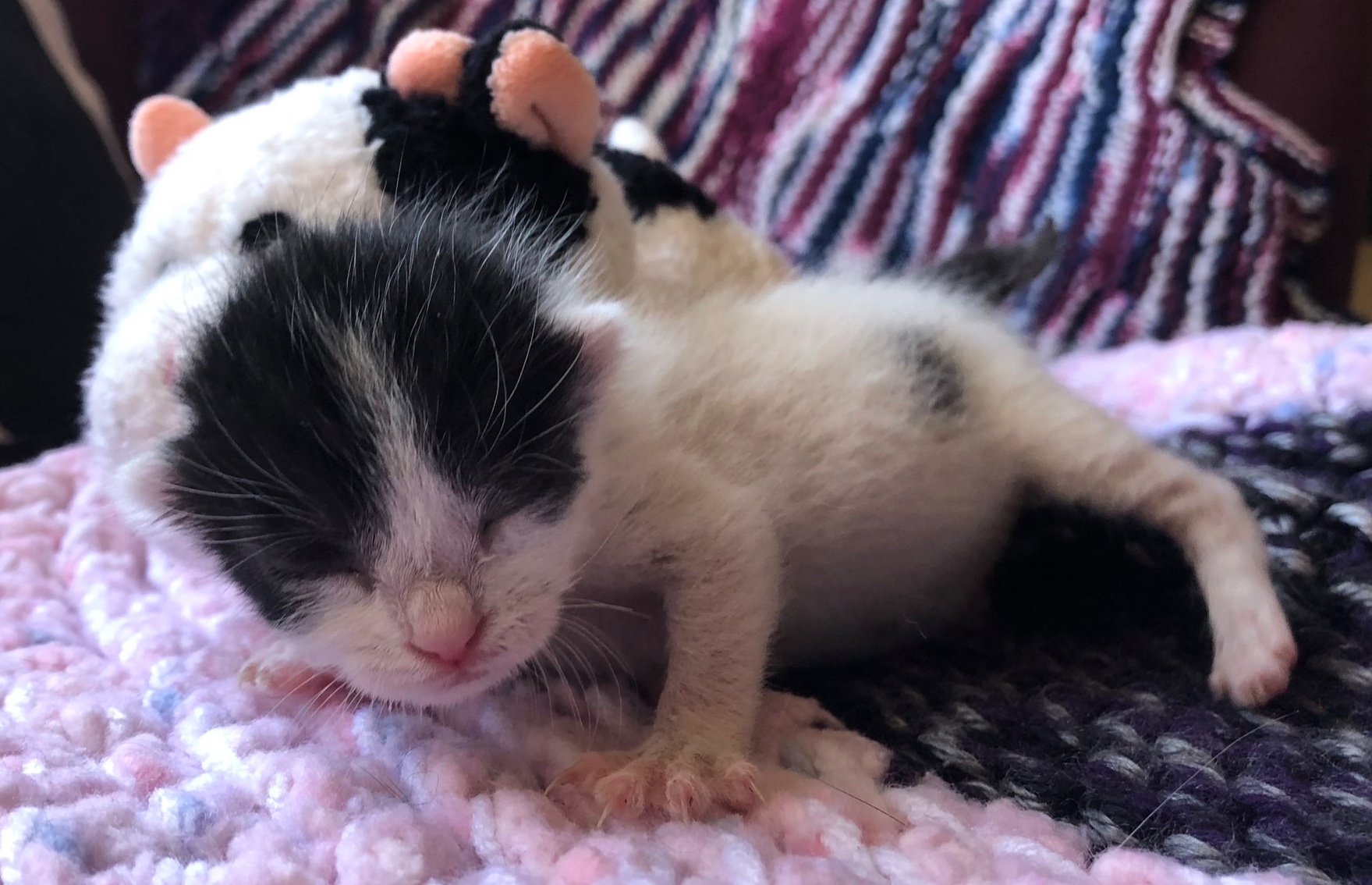 Merry was surrendered to the county shelter when she was a five-day-old singleton. She quickly turned into a playful little girl with a spunky spirit and loved playing with her foster friends. She was adopted into a home with three kitty siblings to keep her entertained and two parents who love her very much. You can follow along with her @merry_ever_after on Instagram!

Amelia, Jericho (Renamed Charlie), Carey (Renamed Miles), and Green (Renamed Gracie)
The four members of the Joni Clan arrived as one-day-old babies after being born outside and rejected by their mother. Amelia, the smallest calico baby, initially had meds to treat a bladder infection, but was a little fighter. Carey (renamed Miles) and Green (renamed Gracie) were best buds and were adopted together. Jericho (renamed Charlie) was the biggest chub and has another kitty sister in his forever family.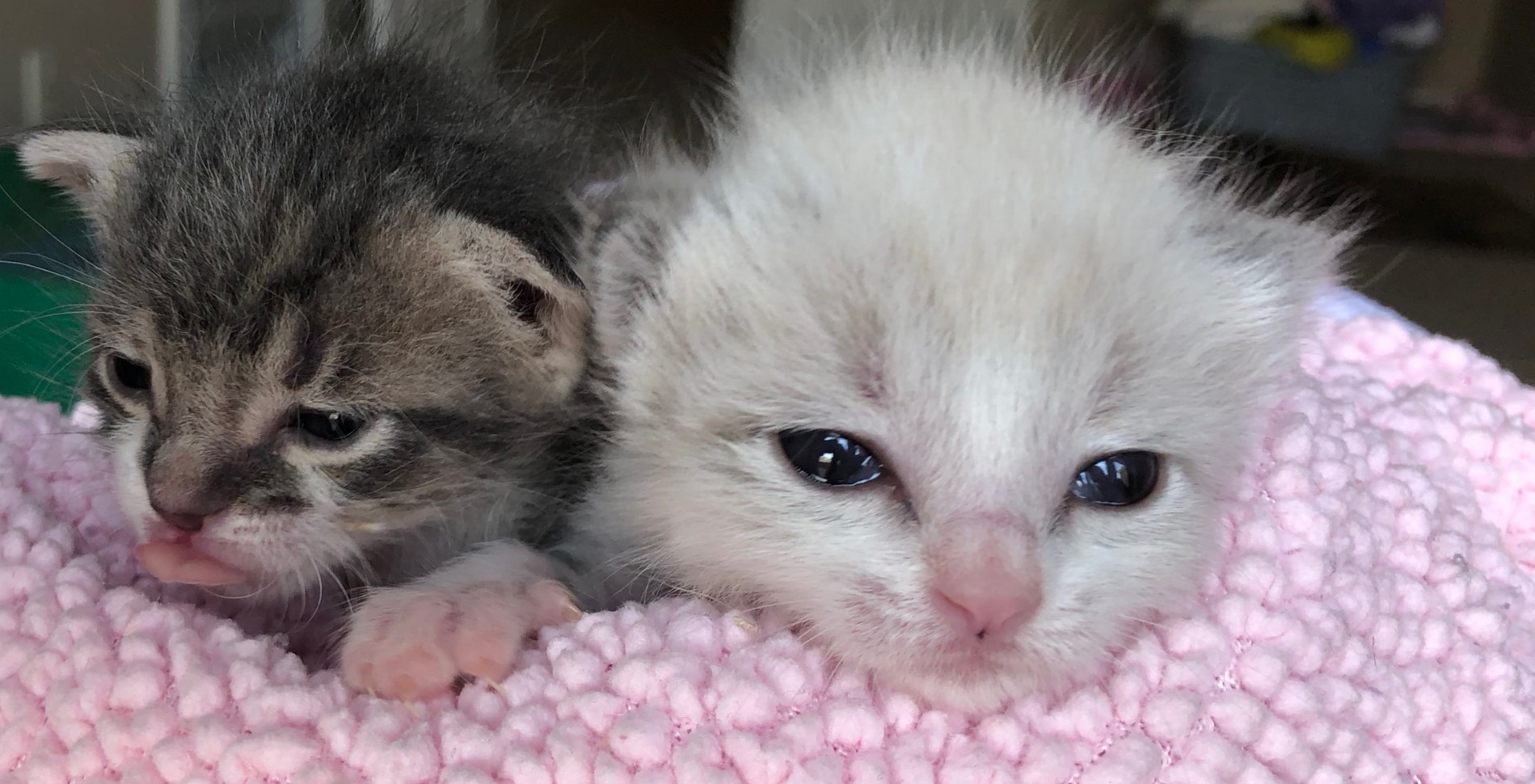 Tofu and Marvel (Renamed Miso)
Tofu was found with her siblings inside of a grill when she was five days old and was the only baby left behind by her mom. Marvel was born in foster care and the only survivor of a litter of six. Marvel was in rough shape when she first arrived as an eight-day-old baby and required tube feeding and manual bladder expression. Both girls quickly recovered from their rough starts and became best friends. They were adopted together and you can follow along with them @tofumiso_kittens on Instagram!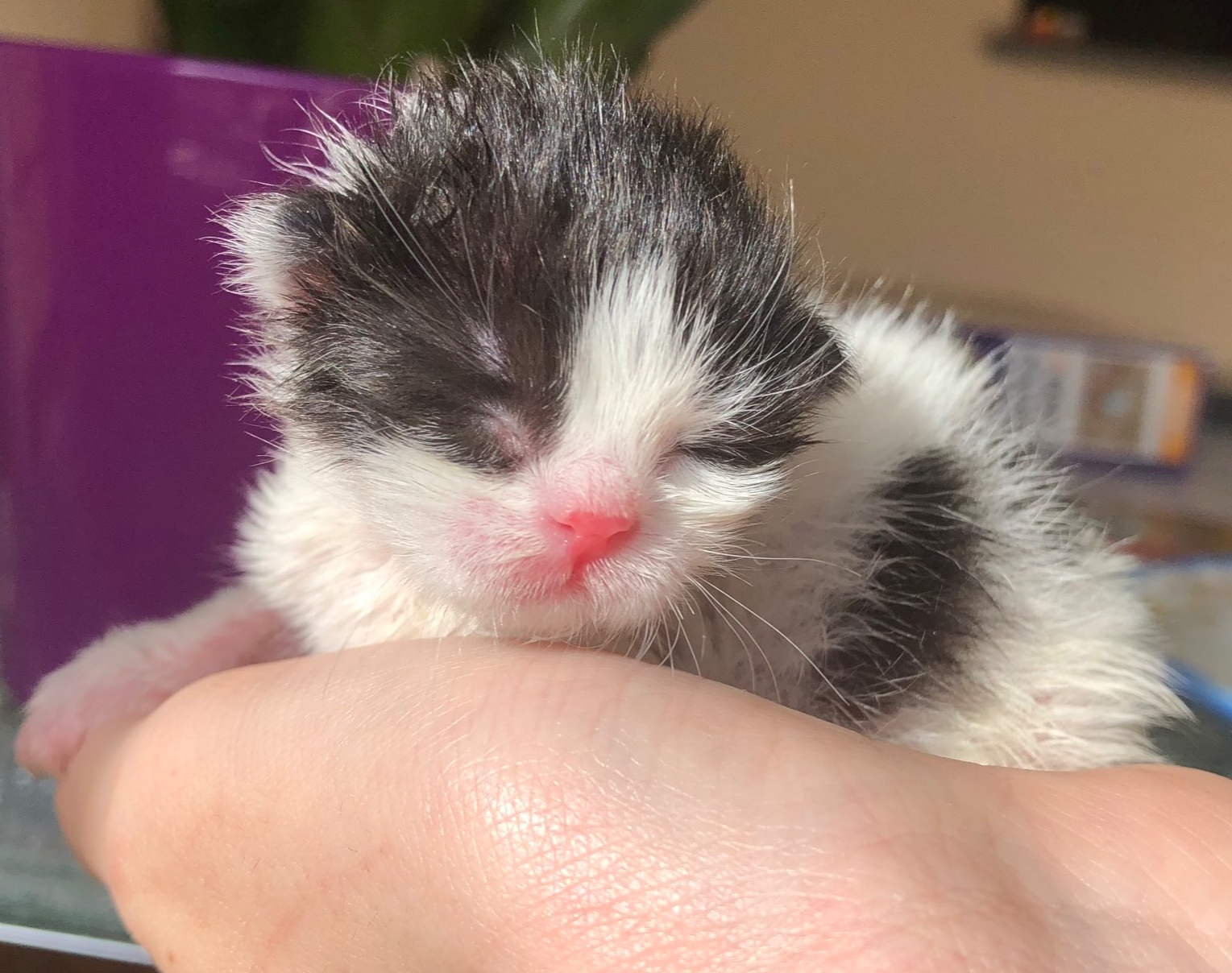 Mety was found outside next to his sibling who had already passed away when he was one week old. He was half the weight of a healthy kitten and was premature. He grew slowly but surely into an adorable, floofy guy and currently lives with his forever family, which includes four kitty brothers. You can follow along with him @mety_metyfloof on Instagram!
Sprite was found outside with her sibling and left behind when her mother was moving the litter. She was initially a 2.5 week old dirty little fluff when she first entered foster care, but grew into a healthy little fluffy girl. She was adopted into a family and has two kitty siblings whom she loves.